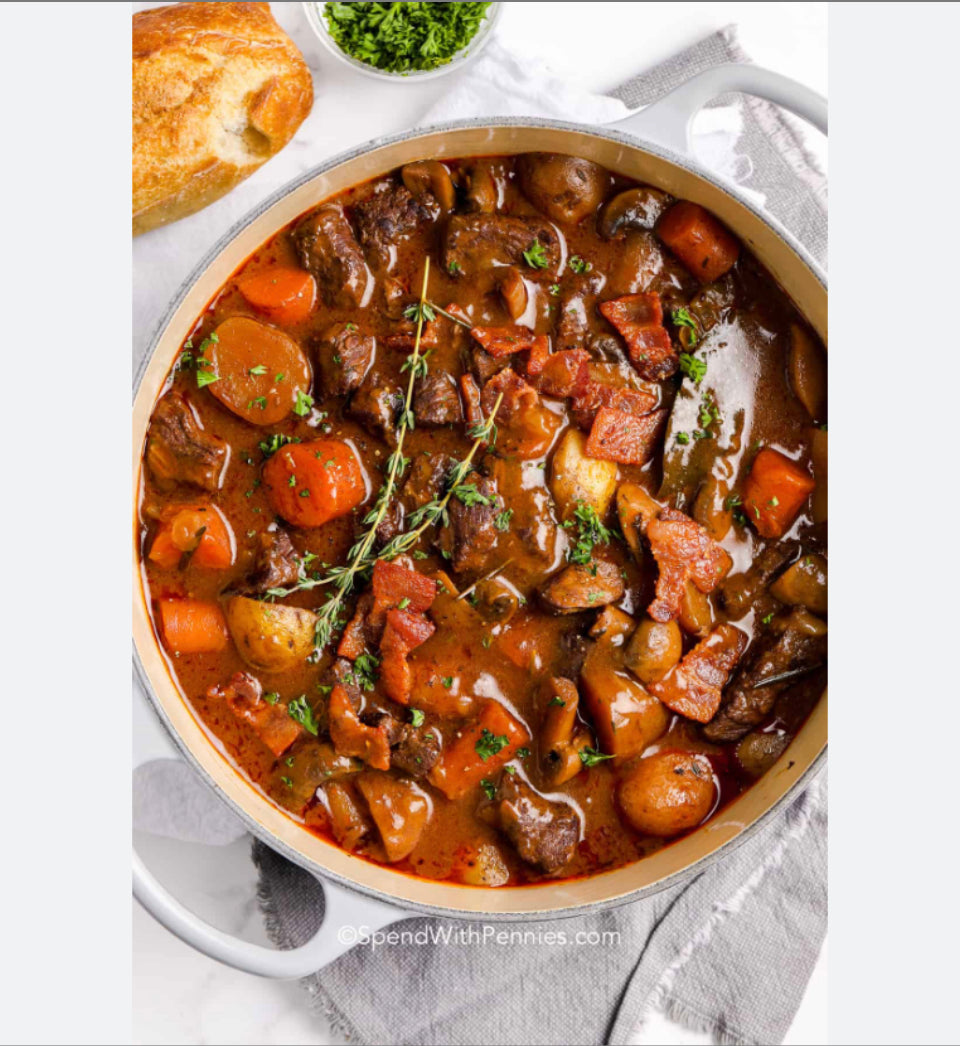 Wood Roasted Beef Bourguignon
Sale price
$35.99
Regular price
Our house smoked beef, in a rich red wine gravy with organic vegetables and mushrooms fresh garden herbs.
Wood Roasted Beef Bourguignon
How to Prepare
Ingredients
Preheat the oven to 350℉ and put the sustainable green dish provided in the center of the oven on a baking tray. Pierce the clear film twice with a knife. Put in the oven for 50 minutes. Ensure the product is hot.
smoked beef chuck, house made stock, red wine onions, carrots, mushrooms, celery, garlic, cornstarch, herbs and spices
ALLERGENS: anchovies, mustard
DINING EXPERIENCES
Don't Miss Our Upcoming Events