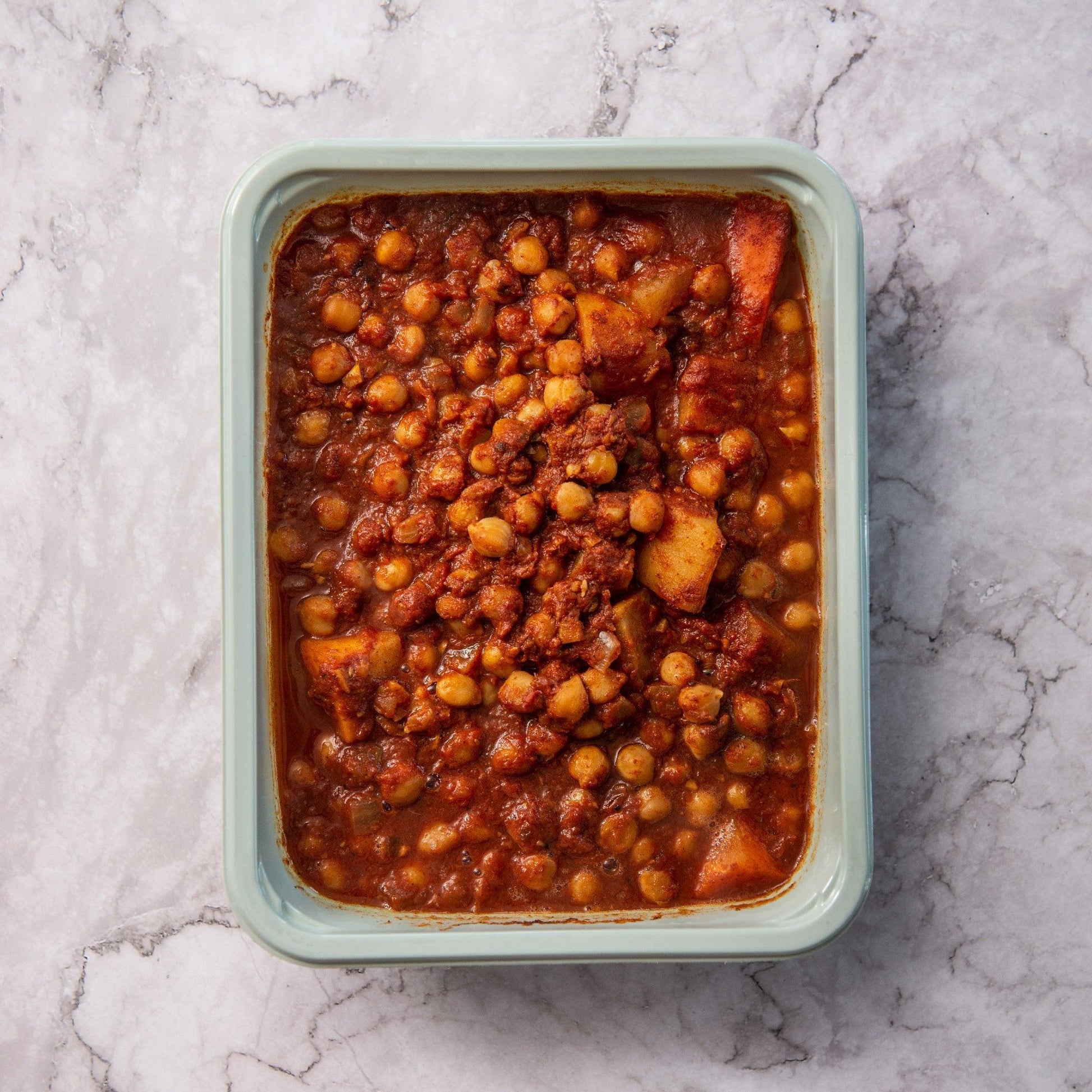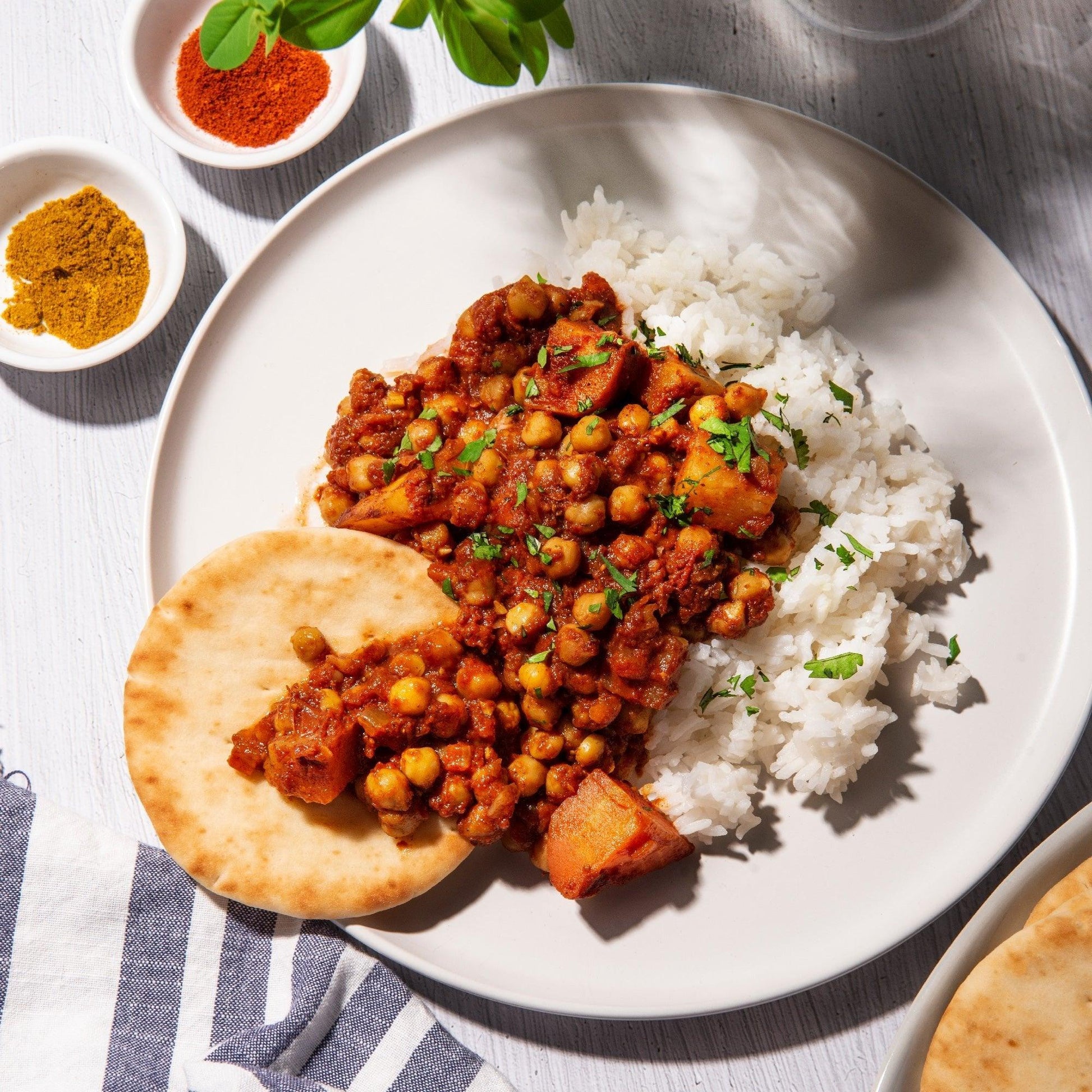 Sale price
$27.99
Regular price
One of our customers favourites, mild chana masala, chickpeas, seasonal & local vegetables from Lunar Rhythm.
How to Prepare
Ingredients
OVEN: Preheat the oven to 350℉ and put the sustainable green dish provided in the centre of the oven on a baking tray. Pierce the clear film twice with a knife. Put in the oven for 40 minutes. Ensure the product is hot.
MICROWAVE: Pierce the clear film and place in microwave on high for 3 minutes and let sit for 30 seconds. Peal up film halfway and lightly stir and heat for another 3 minutes and let rest for 30 seconds. Lightly stir package again and heat for 2 more minutes and let rest for 1 minute before eating.
Organic seasonal vegtables, chickpeas, onions, garlic, tomato, organic spinach, ginger, organic apple cider vinegar, spices, salt. pepper.
DINING EXPERIENCES
Don't Miss Our Upcoming Events