A BIT ABOUT US
From Local Fields to Gourmet Meals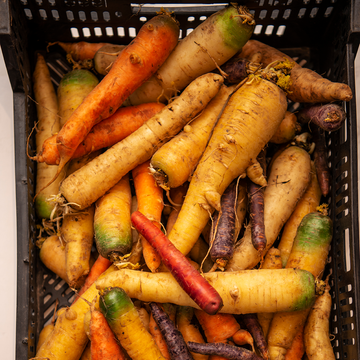 FROM FARM TO TABLE
Locally Sourced, Globally Inspired
At Kitchen Farmacy, we embrace the farm-to-table philosophy of utilizing the most vital, in-season ingredients available. Our menu is modified weekly to showcase the abundance of produce, meats, and fish provided by our esteemed local farmers, with whom we have cultivated strong relationships. We are proud to support and sustain our local farming community through these partnerships.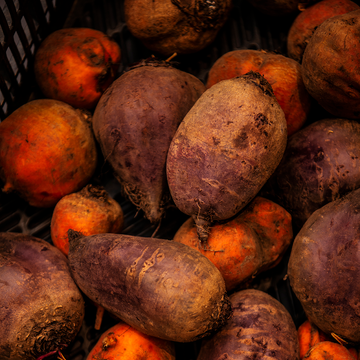 MEET CHEF JOSH
Compliments
to the Chef
Josh Keepfer, the Head Chef and Founder of Kitchen Farmacy, brings a delightful blend of international culinary experiences and charming finesse to the kitchen. Hailing from Wales, Josh has fine-tuned his skills in some of the world's most esteemed culinary destinations, including Venice, London, and Charleston. With a background in award-winning restaurants, Josh is a true master of culinary artistry.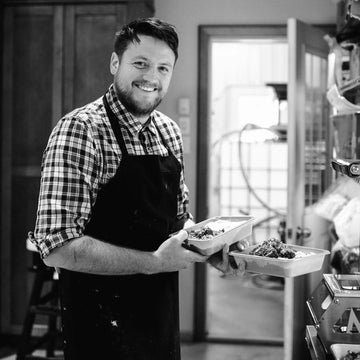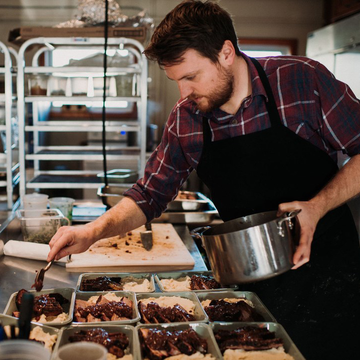 GOURMET MEALS
Dedicated to
Culinary Excellence
We take great pride in preparing each dish with care and love. We source our ingredients locally and ensure they are always fresh, so we can bring you the best flavours the season has to offer. We also enjoy adding a touch of international flair to our dishes, creating a truly unique and memorable culinary experience. Customer satisfaction is our top priority, and we are dedicated to providing the best food and service possible. We aim to exceed your expectations and create an unforgettable dining experience every time.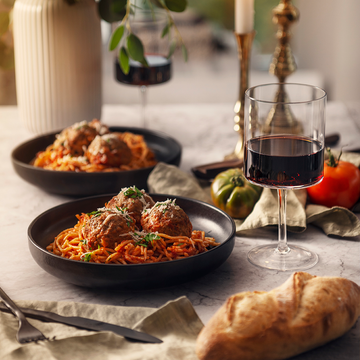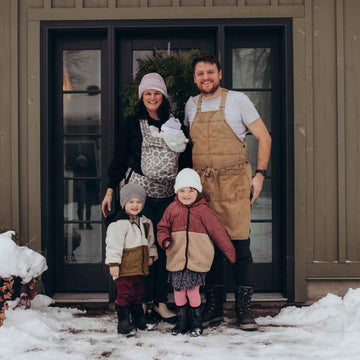 THE KEEPFER FAMILY
Family Owned
& Loved
We're a family-run business that has been making mouths water since 2018. Our delectable dishes first gained popularity at a local farmer's market, where they were known to sell out quickly. Since then, we have expanded into catering and can now be found in select retail locations and offer nationwide delivery. Our family, including founders Josh and Chas, Hadley Finn, and Willa, all call Lakefield, Ontario, home. We're so grateful for the support and appreciation we have received from our wonderful customers and community.