Cheeky Duck
Vineyard
We cultivate delicious wine in a respectful and harmonious way with our surroundings. The perfect blend of exceptional taste and sustainability.
OUR WINE COLLECTION
Pour, Toast, Sip and Repeat
Get your glasses ready and pre-order our 2021 collection of Chardonnay and Vidal.
ABOUT CHEEKY DUCK VINEYARD
The Perfect Blend of Exceptional Taste and Sustainability
In Harmony with Nature
Our vineyard is nestled on a sprawling five acres of land, surrounded by nature. We work hard to cultivate delicious wine in a way that is respectful and harmonious with our surroundings. To achieve this, we've enlisted the help of some feathered and four-legged friends. Our Indian runner ducks help keep pesky pests at bay, while our Southdown sheep keep the cover crops trimmed and healthy. It's all part of our commitment to being responsible stewards of the land and producing top-quality wine.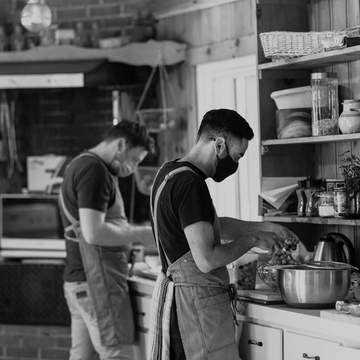 The Taste of Excellence
We have the pleasure of being led by an amazing team of experts in the art of crafting both food and wine. They've created a perfect storm of culinary and beverage excellence that is sure to delight and astound. We invite you to come and experience the magic for yourself at Cheeky Duck Vineyard.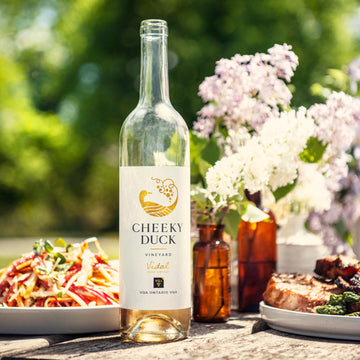 Made for Pairing
We pride ourselves on creating wines that not only taste amazing, but also complement the dining experience. Our sustainable production methods ensure that you can enjoy every sip guilt-free. Whether paired with a meal from Kitchen Farmacy or sipped solo, our wines are sure to bring a touch of charm to any occasion.
THE CHEEKY MOBILE BAR
Pour Some Cheekiness at Your Next Event
Bring a touch of charm to your next event with the Cheeky Mobile Wine. Serving up only the finest wines and artisan cocktails, sure to delight and impress your guests.