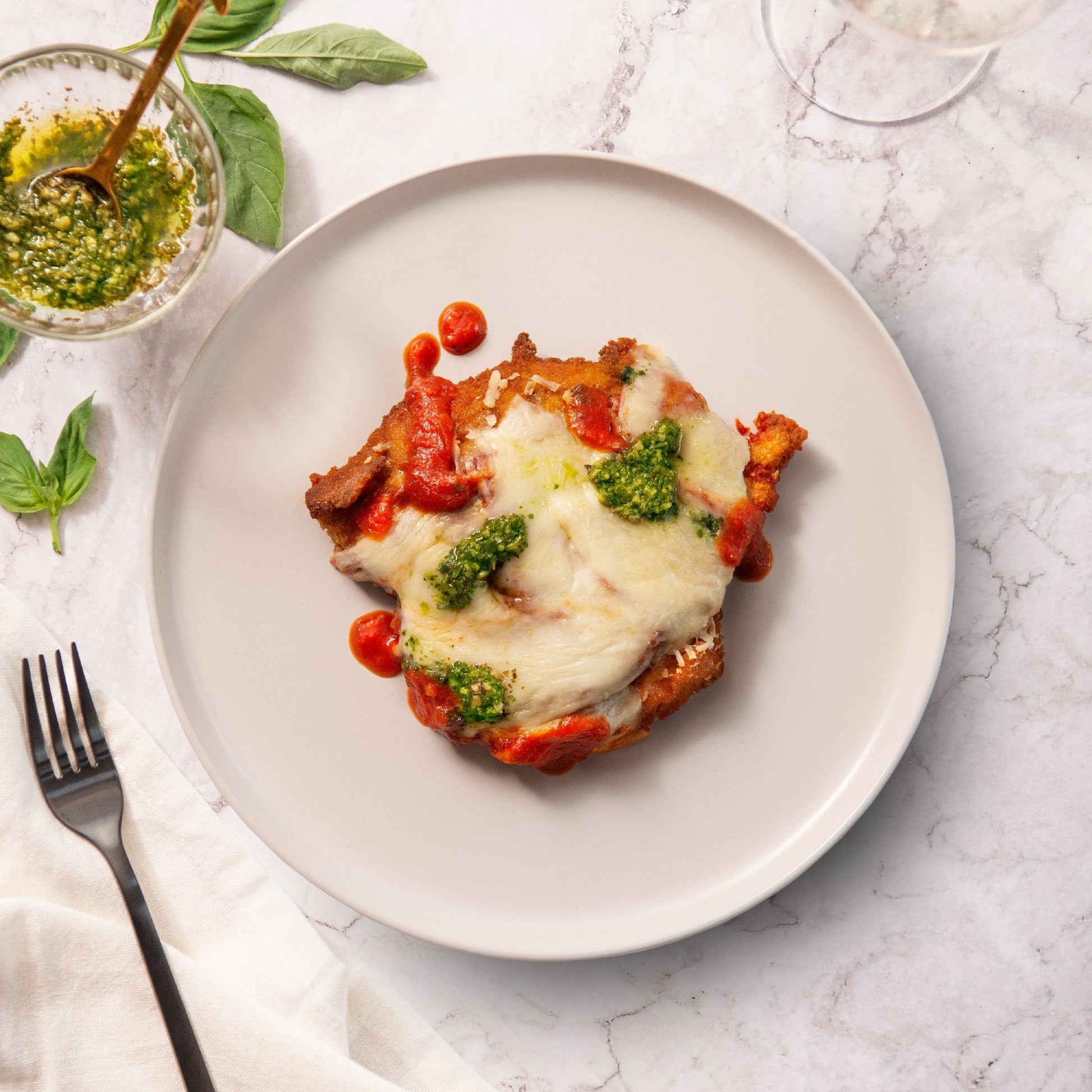 Chicken Parmesan with Garlic & Parsley Pesto
Sale price
$28.99
Regular price
The best chicken parmesan with a deliciously crispy coating, smothered in a rich homemade tomato sauce and melted mozzarella cheese finished with our house-made pesto.
Chicken Parmesan with Garlic & Parsley Pesto
How to Prepare
Ingredients
OVEN: Preheat the oven to 350℉. Take off clear film and put the sustainable green dish provided in the centre of the oven on a baking tray. Put in the oven for 45 minutes. Ensure the product is hot.
Chicken, tomato, mozzarella, breadcrumb, parmesan, onions, garlic, olive oil, eggs, herbs and spices
CONTAINS ALLERGENS: wheat(gluten), milk, eggs
DINING EXPERIENCES
Don't Miss Our Upcoming Events